Recognition
AIGA Flux 2023 // Interactive Finalist
Problem
Community gardens tend to not provide the guidance and accessibility that most people would expect when trying something new. Not only are they hard to find; but not everyone has gardening experience and the 'community' aspect of the community garden is almost obsolete.
Team
Lily Shuffler, Arayiah Stephens, Jonah Goode, and Grace Rai
Approach
Create an easy-to-navigate platform that teaches people how to find and grow their garden as well as their connection to other community garden members. Implement a way for community garden members to share resources and sign up to be part of a community garden.
My Role
Branding, App UX/UI, Research and EGD
Project Goals
Create community through messaging and shared garden resources.
Provide information that helps people of all gardening levels.
Invite young gardeners to carry on the life of community gardens.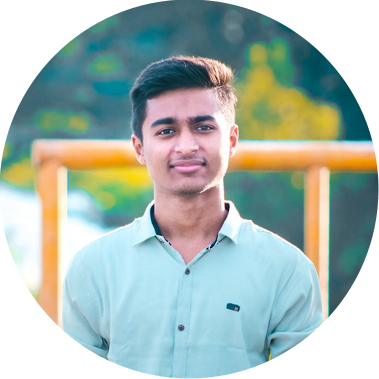 James // 35 Year Old // Engineer
James thinks she's done all she can with gardening and struggles to find new and interesting places to learn more.
James feels limited by her own backyard due to the poor soil and lack of proper equipment.
James says "I want to learn more in a more concrete environment with real results." and "I want to try my luck with vegetables but I don't have the resources to make a bed for them."
James has to constantly ask neighbors to borrow equipment and flip through garden magazines.
Hope // 18 Years Old // Student
Hope thinks gardening is difficult and doesn't have much experience with it.
Hope feels alone in her journey at the community garden. There is not much communication outside of emails between a few other members.
Hope says "I don't want to invest in a new hobby that I may not succeed in." " I want to meet people who garden."
Hope has to research unreliable sources on the internet and tries to utilize plant apps that aren't backed by science or experience.
Interview With James
Q: How much experience in gardening did you have prior to joining the community garden?
A: "Not a lot. I grew up with a family garden I loved but was super responsible. So, little experience but super interested in how to help things grow."
Q: How did you hear about the community garden?
A: "I think I googled community gardens and then emailed the one I was interested in."
Q: How was the overall 'community' aspect of the garden?
A: "Missing. There wasn't one. That's why I ended up leaving."
Interview With Hope
Q: How and/or when did you communicate with other members of the garden?
A: "I only communicated with the women in charge over email, or one other gardener whenever I saw them in the garden. Out of the twenty plots, I only saw three people semi-regularly."
Q: What are some things that worked really well in the garden?
A: "What worked well was the setup. The tool shed was really nice as well as the watering hose setup."
Q: What things needed the most improvement or would you have liked to see be implemented in the community garden?
A: "I wish there were group classes about gardening and easier ways to communicate with other gardeners other than email."
Understanding the Journey
In order to find, understand, and solve specific problems for users, it is necessary to have a clear idea of the pre-existing journey each type of user takes. With each step written out, problems within the journey are easier to identify and resolve.
Research Takeaways
A lack of community prevents community gardens from being prosperous, welcoming, and resourceful.
The older demographic that currently makes up most community gardens hinders the technology used to reach out to garden members.
Uncertainty among the younger generation who wants to join a community garden but do not know where to start, lack the resources- or feel they do not belong.
Creating A Shared Space
Many people joining a community garden do not have the space or resources to store their own gardening tools and equipment. Sprout Spot uses a community-shared garden shed powered by solar energy to store gardening tools for members to use. Members have unique QR I.D.'s that allow them into the shed to check out the tools they need for an allotted period of time. Everything in the community garden shed is rentable and inventoried by the sensors at the shed entrance.